A flame retardant or fire retardant is a material that prevents fire or slows the spread of fire. Used in easy to burn materials as Plastics, Textiles or Coating.
Function of Flame Retardant
Absorb the burning heat to cool down the temperature and prevent polymer further decomposing.
Generate incombustible gas or foaming or liquid to cover the polymer surface to choke the burning.
Eliminate the radical.
Emit inert gas to dilute condensation of oxygen in burning area.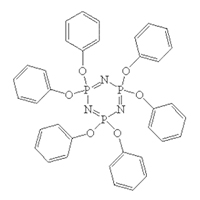 Two Types of Flame Retardants
Additive flame retardants
Reactive flame retardants
Phosphazene is new-industrial-developed fire-resistant product by us and mainly used in PC, ABS and Expoxy resin.
We also Supply Anti-Static Agent. See here our category Anti-Static Agent
Please contact us if you can not find what you are looking for on our website.